Recent Site Launches



Rapid Expeditions Pigeon River Rafting
(branding, web design, mobile, SEO)

TN Whiskey Trail
(branding, web design, mobile, SEO)

Bearden Pediatric Dentistry
(branding, web design, mobile, photography)

YES™ Self Storage
(web design, mobile, SEO)

Physicians' Pharmaceutical Corp.
(web design, mobile, SEO)

Hexagon Brewing
(branding, web design, mobile, SEO)

Beverly-Grant, Inc.
(branding, web design, mobile, SEO)

Earthadelic
(branding, web design, mobile, SEO)

Rocky Hill Dental
(branding, web design, mobile, SEO)

LawlerWood Commercial Real Estate
(branding, web design, mobile)

G&G Interiors (Nashville/Knoxville)
(web design, photography, SEO)

Connors Steak & Seafood
(web design, SEO, photography, creative writing, menu design, social media)




Giving Back (pro bono)



Sequoyah Elementary Foundation


Direct mail fundraising campaign for the Kingston Pike Sequoyah Hills Assn. (Knoxville)


Web design for ARISE Academy (New Orleans)



Cassie Rutledge Memorial Fund (Asheville)


Photography for the Kingston Pike Sequoyah Hills Assn. (Knoxville)



Billboard design for the Helen Ross McNabb Foundation (Knoxville)



$2,000 website credit donated to the March of Dimes Signature Chefs Auction (Knoxville)



Logo design for the Humane Society's Rossi Park Music Festival (Bradenton, FL)



Web video encoding/consulting for Children of the Nations (Silverdale, WA)



Graphic design for the Saving Silver Lake Civic Association (Atlanta)



Brochure for the Peachtree/Nancy Creek Watershed Cleanup (Atlanta)



Photography and design for the St. Martin's Elementary Fundraiser (Atlanta)



Web design for Berts Big Adventure (Atlanta)



EXTRA! Read all about it.
July 1, 2019 TN Whiskey Trail™

After six months of development, Namey Design launched the new TN Whiskey Trail website featuring over 25 distilleries in Tennessee. The website's purpose is to promote whiskey tourism in Tennessee by providing different trip ideas for people visiting different areas. Namey Design wrote much of the copy, devleoped the trip initeraries, and published the site turnkey for the TN Distillers Guild.
June 15, 2017 Beverly-Grant, Inc.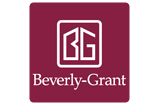 Namey Design helped with branding and web design for Western North Carolina's largest general contractor. Beverly-Grant is a third generation builder headquartered in Asheville, NC and commissioned Namey Design to design/build their new website as well as update their logo/identity.
October 1, 2015 Dental Manufacturer

We recently rebranded a 25 year old company based in Arkansas. Garreco is a manufacturer of premium dental laboratory products like gypsum, silicone, and acrylics. In addition to their new logo, we also created a 100+ page website, photographed their entire product catalog, and provide ongoing marketing support for their national and international sales efforts.
August 8, 2014 Billion with a 'B'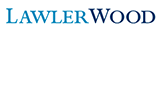 Make that $2.5 billion dollars worth of property our new client, LawlerWood, has developed or managed over the past 40 years. We were selected to rebrand the group and develop a new website that showcases the depth and breadth of their capabilities, including the development of a Ritz Carlton® resort, numerous hospitals, and portions of the Y12 national defense complex.
January 1, 2014 Alcoholic Beverage Marketing Group

We created a new website for our sister company, a creative consulting agency serving the alcoholic beverage industry. Introducing ALC/BEV—The Alcoholic Beverage Marketing Group—which brings together a host of services targeted to the needs of breweries, wineries and distilleries!
July 16, 2013 Photos Everywhere
One of our photographs graced the pages of the Aug/Sept issue of Garden & Gun. We're also excited about another photo slated to be published in the September issue of This Old House (knock on wood!). Other national publications our photos have been printed include Sports Illustrated, U.S. News & World Report, Business Week, Architectural Digest, and more. Call us about your marketing photography needs—we're glad to help out.
May 7, 2012 Keeping it Local
We had a ball building a custom landing page and mobile-specific website for the local Knoxville-area Einstein Bros® Bagels franchisees. Their entire website fit onto one of their napkins.
February 23, 2012 Trifecta
Connor Concepts recently commissioned the rebrand of their entire Internet presence: The Chop House®, Connors Steak & Seafood, and Connor Concepts, Inc. Their original website, which we published in 2004, saw nearly 9 years of continued use. Here's to 9 more years!
November 3, 2011 Around the Neighborhood
Take a gander at the shot menu we designed for Ole Smoky Distillery ... and over 50 Applebee's® locations across the Southeast! Try the Country Kamikaze, but always remember to "Shine Responsibly!"
September 1, 2011 The Anti-Napa
We took the average vineyard concept and turned it on its head by stripping out the attitude and adding a dash of Southern charm. The result: an approachable product that's gosh darn good! Visit the Bootleggers Homemade Wine website.
July 18, 2011 Best Client Quotes Ever
From today: "We're blowing up."
From a few weeks ago: "This website's a baaaad boy."
From a few months ago: "You have been producing some kickass ideas!!!"
June 6, 2011 SCAD Internship/Scholarship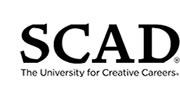 Please welcome our summer intern and scholarship recipient, a rising senior at the Savannah College of Art and Design. Elizabeth, a talented artist and designer from Knoxville, will be gaining real-world experience in our production studio as she embarks on a 10-week learning experience. She'll be assisting with photography, branding, logo development, creative writing and illustration.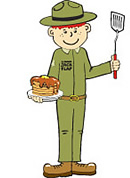 May 25, 2011 "Say Hello To My Little Friend!"
His name is Jr. Ranger Jack Flap™, and you can see him on the new Flapjack's Pancake Cabin® website. We updated their brand and logo, illustrated little Jack Flap, developed their website, built an entirely new menu, snapped some photos, and munched some darn tasty pancakes along the way.
May 2, 2011 - Web Design Trends 2011
Article we authored in the Knoxville Business Journal.
April 21, 2011 Ole Smoky® Moonshine Marketing

We've had a blast helping out our friends at Ole Smoky® Distillery with the launch of Tennessee's first legal moonshine—Ole Smoky® Tennessee Moonshine. Services we've provided since their inception include brand development consulting, brochures and print marketing materials, moonshine labeling and packaging, email newsletters, retail product development, point of sale marketing, interstate billboard campaigns, HD video production, and more! See some of our Ole Smoky® marketing here.
March 15, 2011 ASA Decorators' Show House & Gardens

The Atlanta Symphony Association chose artist and designer Raymond Goins to develop the "look and style" for this year's Lotus House print collateral. In turn, Raymond came to us to master the digitized versions of his original oil and watercolor paintings, which we used to create custom thank you cards and then sent on to be used on the brochure cover. Over the past few months, Ray also had us edit his photography for articles in Luxe Magazine, Architectural Digest and Veranda. Atlanta is certainly blessed to have such raw talent, and we're equally blessed to have been the marketing force behind Raymond Goins since 2004. What an exciting ride it has been!
March 1, 2011 High Flying

Check out our photo and the great coverage of Mansfield Plantation B&B in Allegiant Air's in-flight magazines this summer. We have marketed this historic South Carolina bed and breakfast for nearly a decade!
February 17, 2011 One of the best web designers in the Southeast?
We didn't say it, but a design blog with 60,000 followers did!
February 1, 2011 Three for Three

For the third time in three years, one of our clients—and one of our marketing photographs—was published in Garden & Gun magazine, for which The Colbert Report proclaimed, "This is too good of a magazine!"
UPDATED: On May 9, Garden & Gun won the 2011 National Magazine
Award for General Excellence in Food, Travel and Design from the American Society of
Magazine Editors (ASME) and the Columbia University Graduate School of Journalism. Taking home this award has been likened to receiving "Best Picture" at the Academy Awards, so we are especially happy for our Charleston, South Carolina kin.
January 15, 2011 Two for Two
We were thrilled last year when one of our photographs was selected as a finalist for the 2010 Orvis Cover Dog™ contest ... and once again, a photo of Bo was selected as a finalist in the 2011 Orvis Cover Dog™ contest (out of over 10,000 entries) and was published online and in print. Go Bo!
November 18, 2010 University of Tennessee MBA Program
Tom Namey was invited as a guest lecturer to the University of Tennessee MBA program. His presentation to the class of 2011 touched on the history of web technology, search engine optimization and web analytics.

The multimedia presentation in the new Haslam auditorium lasted one hour and twenty minutes and was followed by a Q&A with students.
August 12, 2010 Record Setting Fundraising Effort
Namey Design Studios donated the creative behind a direct mail fundraising campaign with an eye-catching red theme. While the average response rate for direct mail is 2-3%, ours was a whopping 35%.
July 10, 2010 Our Own Big Dog
A photograph of Bo, one of our office dogs, was selected as a finalist out of 12,000 entries for inclusion in the 2010 Orvis Dog Book. Look for Bo in current and upcoming

Orvis catalogs and on the orvis.com website. For all you fellow photogs, the unedited picture was taken with a 300 mm lens at F8, 1/2,000.
May 1, 2010 Knoxville to New Orleans
Announcing the launch of the ARISE Academy website, a new elementary charter school in the hurricane-ravaged Ninth Ward of New Orleans, LA. Namey Design Studios donated branding and website design for the school. Read the press release or visit ariseacademy.org.
November 16, 2009 Civic Board Presentation


The Woodruff Arts Center, which oversees the High Museum of Art, Atlanta Symphony, and Alliance Theatre, commissioned Namey Design Studios to create a multimedia presentation for their annual board meeting. The 7-minute film was designed to generate excitement and momentum for their new rebranding and marketing efforts.

January 8, 2006 Welcome to Moe's!
For over two years, Wallace Printing, a division of R.R. Donnelley, commissioned Namey Design Studios to typeset to-go menus for over 35 locations across the country ... each with its own price point.
February 10, 2005 A Presidential Affair

Namey Design Studios received secret service clearance to photograph and film the interior of the Blair House, official state guest house for the President of the United States. Imagery included rooms and national treasures such as the keeping room where Robert E. Lee declined President Abraham Lincoln's request to lead the Union Army, Paul Revere's silver tankard, and the official Blair House guest book, which included hand-written notes from world leaders throughout history (Queen Elizabeth II, General Charles de Gaulle, Vladimir Putin, Nelson Mandela, etc.). Commissioned by Adcetera out of Houston, TX, the two-day video and photoshoot generated a plethora of visuals for use on the official Blair House website.
April 10, 2003 - National CASE Award of Excellence
Five video productions by Namey Design Studios win the National CASE Award of Excellence for college admission films (Oglethorpe University).
March, 2002 - Sweet, Dude
Namey Design Studios takes a bold leap and approaches the fledgling Sweetwater Brewing Company about doing a film thesis on a real company. A few months ... and a trunk-full of beer later, and Namey Design Studios had written and produced twelve 30-second TV spots, including location shoots in Atlanta, Charleston and Knoxville.